Ming Chi University of Technology adheres to the wishes of the founder, Mr. Y. C. Wang, and cooperates with Formosa Automobile Freight Co., Ltd. to develop advanced vehicles of its own brand based on the existing DAF heavy trucks and IVECO light trucks. Under the vision, Ming Chi Intelligent Vehicle R&D Center was established in 2022. It is expected that Formosa Plastics Group and Ming Chi University of Technology will together develop the foundation of Taiwan's intelligent vehicle technology and strive to be an important intelligent vehicle R&D center in East Asia.
There are three main R&D areas in the center:
(1) Development of electrification of medium to heavy duty trucks and foundation of the related testing and validation capacity, such as the chassis dynamometers for heavy-duty vehicles;
(2) Development and applications of advanced driver assistant systems (ADAS);
(3) The development of 5G technology in V2X applications and fleet management systems.
Mission and roadmap of IVRDC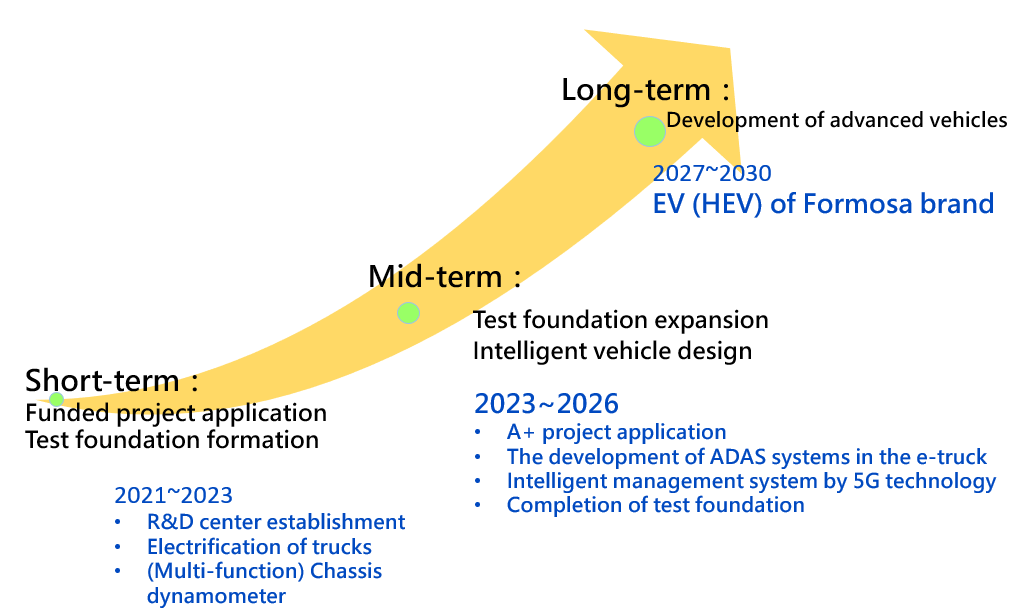 Organization